ABOUT
The origins of Bravemusic were formed in 1996 in Dale City, Virginia (USA) by guitarist Scott Loose (pronounced 'Low Zee') and drummer Trevor Schrotz under the initial band name 'arise from thorns.'  Shortly after, they recruited Scott's sister, Michelle Loose (Schrotz), as the lead vocalist.  AFT was active from 1996 – 2000, and released two full-length albums—a self-titled record in 1997, and 'before an audience of stars' in 1999.  Prominent members during this era also included Chris Welborn on bass, and Tom Phillips on guitar.  In 2000, AFT changed its name to Brave as the band felt their music had progressed beyond their early work, and in order to capture a delineation in their evolution of sound. 
From 2002 - 2004, Brave had several changes in personnel—Chris and Tom both left the band, and Brave were joined by its current members, Suvo Sur on violins/keys, Ben Kelly on bass, and Matt Kozar on guitars. 
To date, Brave have released the following recordings: 
Waist Deep in Dark Waters (2001) 
Searching for the Sun (2002) 
Passages (2004) 
Monuments (2008) 
Lost in Retrospect (2009) 
Surrounds Me (single) (2014) 
the calm | the storm (2019) 
In November 2019, Scott and Matt created a new post-rock/metal, ambient project called Stellar Death.  After initially testing the waters with several singles, Stellar Death released their debut album 'Fragments of Light' in January 2021.  They released a follow-up ambient EP entitled 'Knowledge of Enceladus' in March 2021, and the 'Sentient (Chapter 1)' EP in June 2022.
Day of Departure is a new post-rock, concept project led primarily by Matt.  The self-titled debut album was released on March 25, 2022, and is available on all major streaming platforms.
Hyperwar 1989 is an experimental, dark, synth-oriented, music project based on an 80s futuristic theme.  It is still in the early demo phase, but we plan to release a single or two in 2023.
Element of Fate is a melodic metal project consisting of fantasy artist and vocalist, Carol Phillips, and guitarist/musician, Scott Loose.  The duo primarily draw influence from traditional metal bands, but leverage modern recording techniques to craft their unique sound.  The music varies from high-energy thrashing to melodic and groovy, and the lyrics explore a range of fantasy-laden, mystical, and sci-fi storylines.  All of the music and releases are accompanied by Carol's original artwork, which creates an even more immersive experience for the listener.    
As our music tastes and outlets have evolved into multiple bands over the years, we consolidated all of our related projects under the Bravemusic banner in 2020.  The goal remains the same as it was since the beginning of arise from thorns in 1996 - to create music without boundaries.
Please take a moment to sign up for our mailing list on our /contact page for any and all related updates!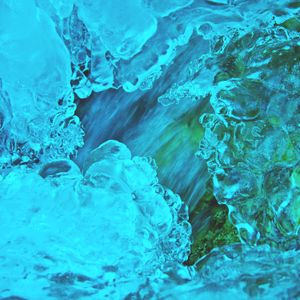 Trevor Schrotz - Drums 
Ben Kelly - Bass 
Matt Kozar - Guitars 
Michelle Schrotz - Vocals/Keys 
Scott Loose - Guitars 
Suvo Sur - Violins/Keys
Photography by David Wright & Greg Picard